Les Lares
(texte en français ci-dessous)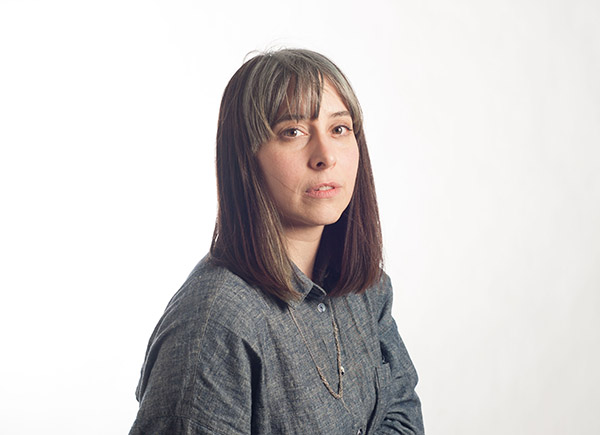 In ancient Rome, the lares were small divinities presiding over domestic life, they were protectors of the home and the family. Lares were passed on from generation to generation, and were also called ancestors or family spirits.
LES LARES is the culmination of Julie S. Jones' career path and personal journey. After working for 20 years as a hairstylist, Julie felt it was time to follow her own vision and push the aesthetic experience further. With the creation of LES LARES, she not only wanted to build on her continuing exploration of beauty in its various forms—dance, music, photography, culinary arts—, but also convey the essence of this beauty through something unique that reflected her personal values. LES LARES embodies the spirit of this approach, and aims to be at the same time a return to the roots —spirit of things, ancestors, remembrance of our loved ones—, and a step forward to the future, to a more human world which includes and respects all life.
Memory is intimately linked with smells. The most complex of all senses, smell has the power to bring back deeply buried memories. In the same way for Julie, the aroma of sawdust in the woodworking shop, that of her grand-father Lotaires' pipe tobacco, or that of her jeans jacket after a bonfire night can transport her, just as the fragrance of lilacs on the wind brings her back in her parents' bedroom. Hearty and natural, Julie especially delights in the elemental scents of fog, morning dew, sun on the skin, earth under a rock.

As Julie likes to say, what's left of us after we die is our essence. In botany and perfumery, essence means spirit. Her work is therefore also a tending to the ancestors, since each essence carries the spirit of its entire lineage. This energy is what's encapsulated in the small bottles. The company's mascot fragrance, the rose is a tribute to her sister Marie-Hélène, and the name LES LARES a dedication to her direct ancestors.

LES LARES substanciates Julie's values— no bullshit marketing, hand made production, supporting small local (when possible) businesses— and enters into the slow movement, advocating a more human pace, in tune with nature.
-
Dans l'antique Rome, les lares étaient les divinités veillant sur la vie domestique, ils agissaient comme protecteurs de la maison et de la famille. Les lares se transmettaient d'une génération à l'autre, aussi les appelait-on ancêtres ou esprits familiers.
LES LARES est l'aboutissement du parcours professionnel et personnel de Julie S. Jones. Après avoir œuvré 20 ans dans le milieu de la coiffure en tant que styliste, Julie a eu envie de développer sa propre vision et pousser plus loin plus loin l'expérience esthétique. En créant LES LARES, elle désirait non seulement mettre à profit son exploration continue de la beauté sous diverses formes—danse, musique, photographie, art culinaire—, mais aussi dégager l'essence de cette beauté pour en faire quelque chose d'unique qui répondait à ses valeurs personnelles. LES LARES incarne l'esprit de sa démarche et se veut à la fois un retour aux sources —à l'esprit des choses, aux ancêtres, au souvenir des êtres chers— et une avancée vers l'avenir, vers un monde plus humain qui englobe et respecte toute vie.
La mémoire demeure intimement liée aux odeurs. De tous les sens, l'odorat est le plus complexe, il a le pouvoir de ramener dans le présent tous nos souvenirs enfouis. Ainsi, Julie est transportée par l'odeur du bran de scie dans l'atelier, celle du tabac à pipe de son grand-père Lotaire, de son jeans jacket le lendemain d'une nuit auprès du feu, et les effluves de lilas portées par le vent lui rappellent la chambre de ses parents. Bien incarnée, Julie aime tout particulièrement les odeurs élémentaires du brouillard, de la rosée matinale, du soleil sur la peau, de la terre sous une roche.

Comme Julie aime le dire, ce qui reste de nous après notre mort, c'est notre essence. En botanique et en parfumerie, essence signifie esprit. C'est donc aussi un travail avec les ancêtres qu'elle effectue, car chaque essence utilisée contient l'esprit de toute sa lignée. C'est cette énergie qui se trouve encapsulée dans les petites bouteilles. La rose, odeur fétiche de la compagnie, est un hommage à sa sœur Marie-Hélène et LES LARES une dédicace à ses ancêtres directs.

LES LARES incarne les valeurs de Julie— marketing zéro baratin, production faite à la main, soutient aux petites entreprises (locales autant que possible)— et s'inscrit dans le slow movement qui préconise un rythme humain, en accord avec la nature.